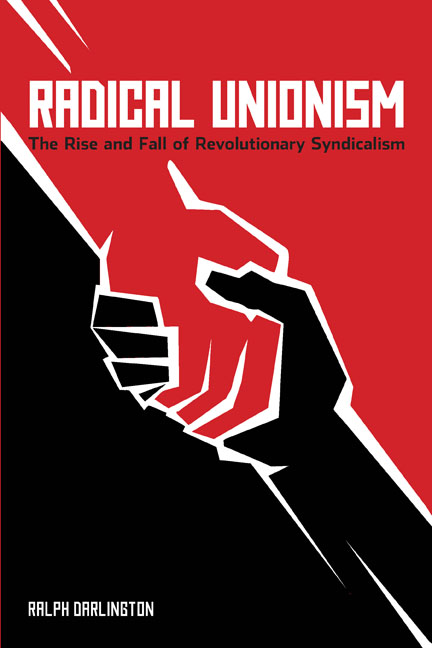 RADICAL UNIONISM
The Rise and Fall of Revolutionary Syndicalism
Ralph Darlington
Haymarket Books (Fall 2013, world English rights)
Trade Paper • ISBN-13: 9781608463305 • US $22 • 338 pgs.
ABOUT THE BOOK:
During the first two decades of the twentieth century, amidst an extraordinary international upsurge in strike action, the ideas of revolutionary syndicalism developed into a major influence within the world-wide trade union movement. Committed to destroying capitalism through direct industrial action and revolutionary trade union struggle, the movement raised fundamental questions about the need for new and democratic forms of power through which workers could collectively manage industry and society.
This study provides an all-embracing comparative analysis of the dynamics and trajectory of the syndicalist movement in six specific countries: France, Spain, Italy, America, Britain, and Ireland. This is achieved through an examination of the philosophy of syndicalism and the varied forms that syndicalist organisations assumed; the distinctive economic, social and political context in which they emerged; the extent to which syndicalism influenced wider politics; and the reasons for its subsequent demise.
It also provides the first ever systematic examination of the relationship between syndicalism and communism, focusing on the ideological and political conversion to communism undertaken by some of the syndicalist movement's leading figures and the degree of synthesis between the two traditions within the new communist parties that emerged in the early 1920s.
PRAISE:
"All in all, Darlington has delivered an informative representation of syndicalism that highlights its essential features and lays out the debates and experiences that defined it in a clearly constructed synthesis."
International Journal of Social History
"This is a very valuable, well thought out and useful volume … Darlington's work will remain a touchstone for scholarly debate on syndicalism for years to come."
European History Quarterly
"Darlington's book impressively pulls together the diverse literature on syndicalism. But more importantly, by looking at syndicalist politics thematically and studying their often stormy relationship with the Communists after the Russian Revolution, he has done a service to all those grappling today with how to engage with the politics of trade unions and political trade unionism."
Simon Basketer, International Socialism
ABOUT THE AUTHOR:
Ralph Darlington is Professor of Employment Relations at the University of Salford. His research is concerned with the dynamics of trade union organisation, activity and consciousness in Britain and internationally within both contemporary and historical settings. He is author of The Dynamics of Workplace Unionism, and The Political Trajectory of J.T. Murphy; co-author of Glorious Summer: Class Struggle in Britain; and editor of What's the Point of Industrial Relations? In Defence of Critical Social Science.
RIGHTS INFORMATION:
Languages & Territories Where Rights Have Been Sold:
| Language/Territory | Publisher |
| --- | --- |
| Korean/worldwide | Chaekgalpi |
Please contact subagents for the following languages and territories:
For all other languages/territories, please contact Roam Agency.