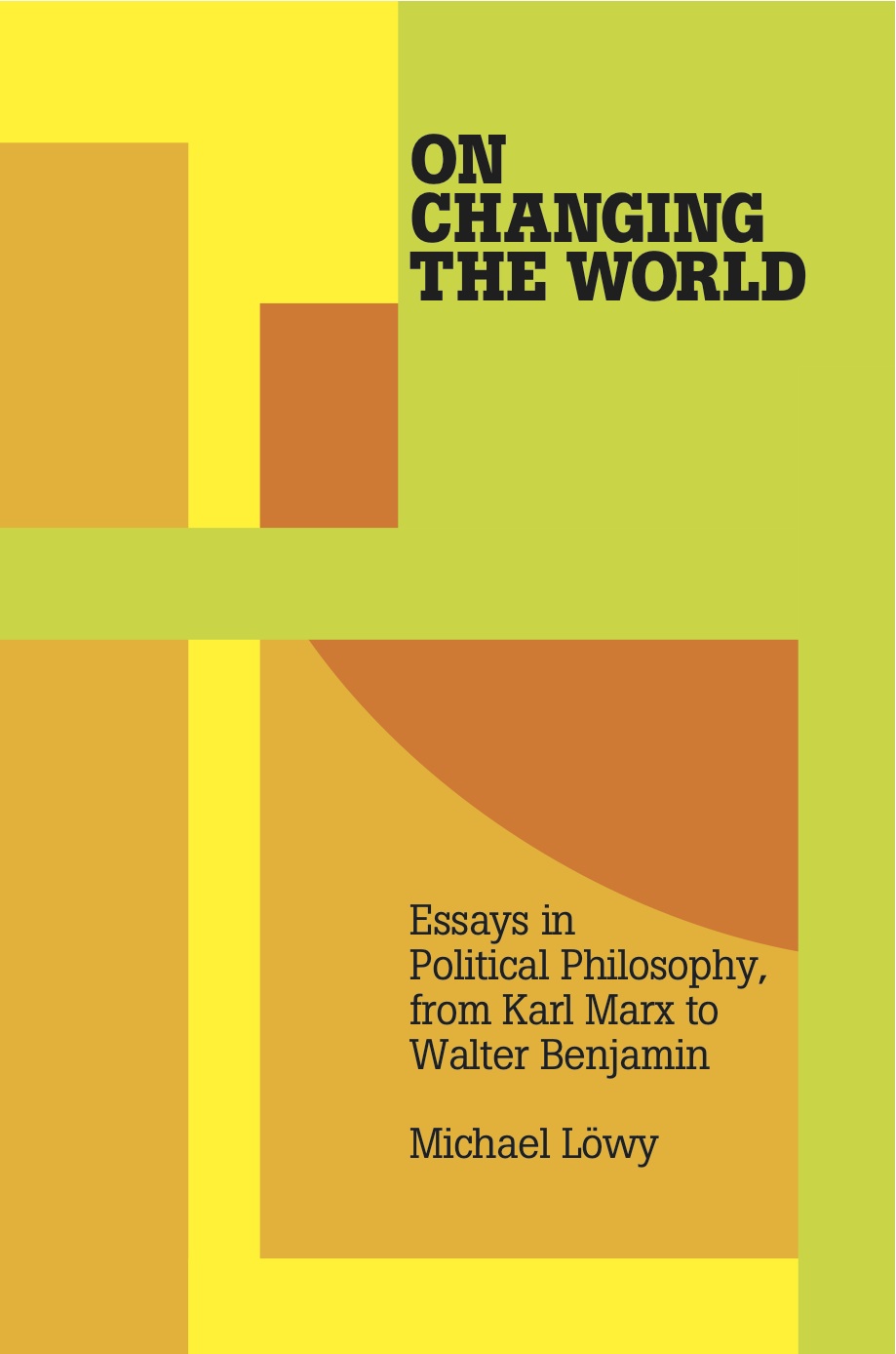 ON CHANGING THE WORLD
Essays in Political Philosophy, from Karl Marx to Walter Benjamin (Revised Edition)
By Michael Löwy
Haymarket Books (Spring 2012, world English rights)
Trade paper • ISBN-13: 9781608461899 • US $19 • 6 x 9 in • 215 pgs.
ABOUT THE BOOK:
This collection of lively and insightful essays—including several translated into English for the first time—covers a wide range of topics and figures too often neglected by the dominant trends in Marxist literature. Löwy offers a unique exploration of the role of romanticism as one of the key sources of the Marxist critique of capitalist civilization. And he shows how Rosa Luxemburg, Antonio Gramsci, and Walter Benjamin all share an understanding of socialism as the only truly human alternative to the modern forms of exploitation and oppression found in a capitalist society. Similar themes are pursued in the engaging essays on religion, utopia, and other topics.
PRAISE:
"Only the Stalinist gospel of convenient quotations is dead, not Marxist writing. Michael Löwy illustrates the vitality of the latter. His collection of essays, combining scholarship with passion, impresses by its sweep and scope. It ranges from liberation theology to the problem of 'progress' in Walter Benjamin. And, since it tackles such issues as utopia and nationalism, the book is also highly topical."
Daniel Singer, author, Deserter from Death
"Michael Löwy is unquestionably a tremendous figure in the decades-long attempt to recover an authentic revolutionary tradition from the wreckage of Stalinism, and these essays are very often powerful examples of this process."
Dominic Alexander, Counterfire
ABOUT THE AUTHOR:
Michael Löwy is Research Director in Sociology at the National Centre for Scientific Research in Paris. He is the author of many books, including The Politics of Combined and Uneven Development (Haymarket Books, 2010) and, with Olivier Besancenot, Che Guevara: His Revolutionary Legacy.
OTHER TITLES BY THIS AUTHOR:
The Politics of Combined and Uneven Development: The Theory of Permanent Revolution
RIGHTS INFORMATION:
Languages & Territories Where Rights Have Been Sold:
| Language/Territory | Publisher |
| --- | --- |
| Turkish/worldwide | Ayrinti |
| English in India, Nepal, Bangladesh, and Sri Lanka | Aakar Books |
Please contact subagents for the following languages and territories:
For all other languages/territories, please contact Roam Agency.