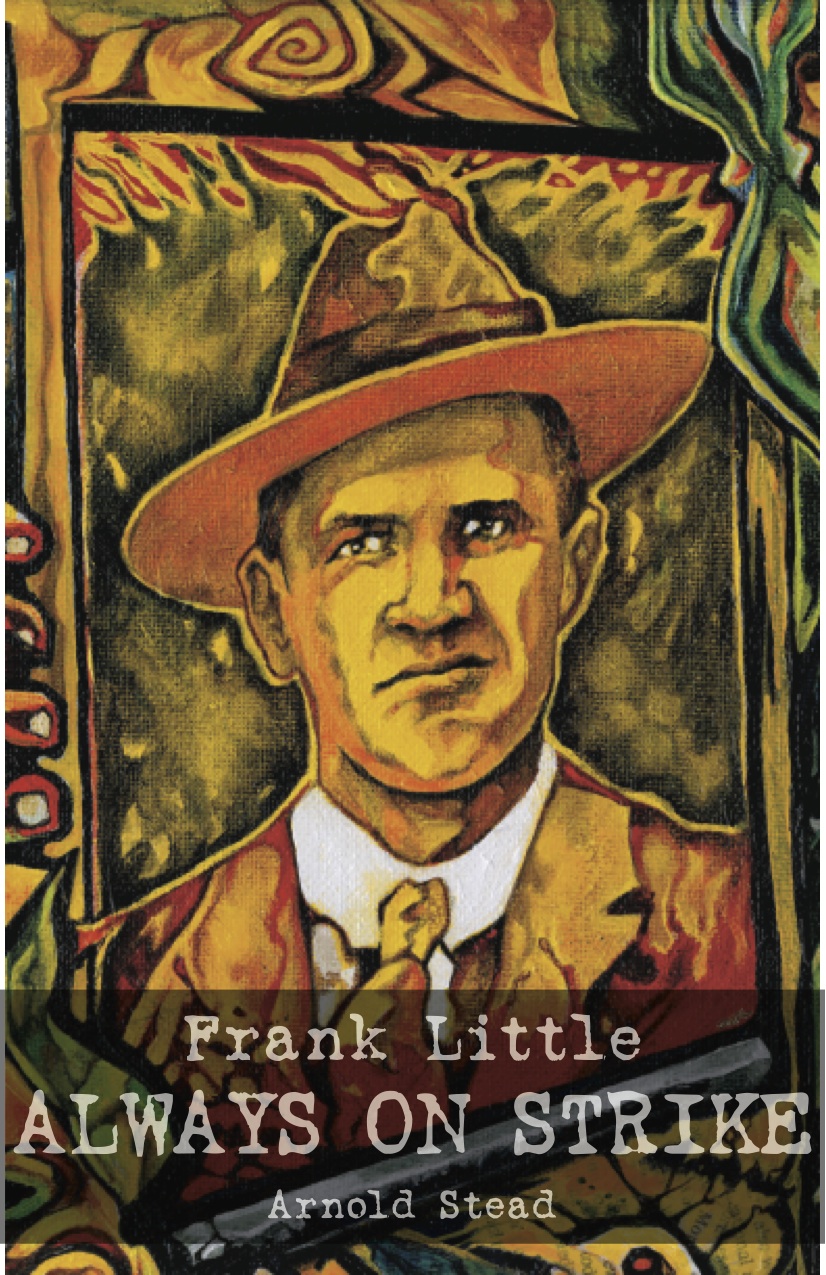 ALWAYS ON STRIKE:
Frank Little and the Western Wobblies
By Arnold Stead
Haymarket Books (November 2014, English worldwide)
Trade paper • ISBN-13: 97811608462209 • 5 5/8 x 8 1/2 • US $16 • 208 p.
ABOUT THE BOOK:
Though widely recognized as one of the Industrial Workers of the World's leading members, and one of its most prominent militants, this is the first book length biography of Frank Little. Stead focuses on his activities among miners and other itinerate workers in the west, and chronicles Little's role in the I.W.W.'s free speech fights, the strikes he led, as well as the anti-War agitation he carried out against the first world war. Famously lynched by Pinkertons for his pro-union activities, Little's life offers innumerable lessons for working class people facing many of the same economic injustices in today's world.
PRAISE:
"[I]today's working class and left movement, which is only yet regaining the confidence to strike and struggle in isolated pockets, Stead's words hit the nail on the head. And so does Frank Little's story."
Socialist Worker
ABOUT THE AUTHOR:
Arnold Stead, Ph.D. in English Literature (University of Missouri-Columbia '93), is a poet, fiction writer, historian, playwright, jazz and film critic. He lives in Minneapolis, MN with his wife and family.
RIGHTS INFORMATION:
Please contact subagents for the following languages and territories:
| Language/Territory | Subagent |
| --- | --- |
| China, Taiwan, Indonesia, Malaysia, and Vietnam | Big Apple Agency |
| English outside North America | David Grossman Literary Agency |
| German | Paul & Peter Fritz AG Literatur Agentur |
| Greek | Read n' Right Agency |
| Hebrew | The Deborah Harris Agency |
| Italian | The Nabu International Literary Agency |
| Japanese | The English Agency (Japan) Ltd |
| Korean | BC Agency, or Korea Copyright Center |
| Portuguese | RIFF Agency |
| Russia/Baltics/Eastern Europe | Prava I Prevodi |
| Scandinavia: Sweden, Norway, Finland, Denmark, Iceland | Brandt New Agency |
| Spanish in Latin America | International Editors' Co., S.A. |
| Spanish in Spain | International Editors' Co., S.A. |
| Turkish | Anatolialit Agency |
For all other languages/territories, please contact Roam Agency.