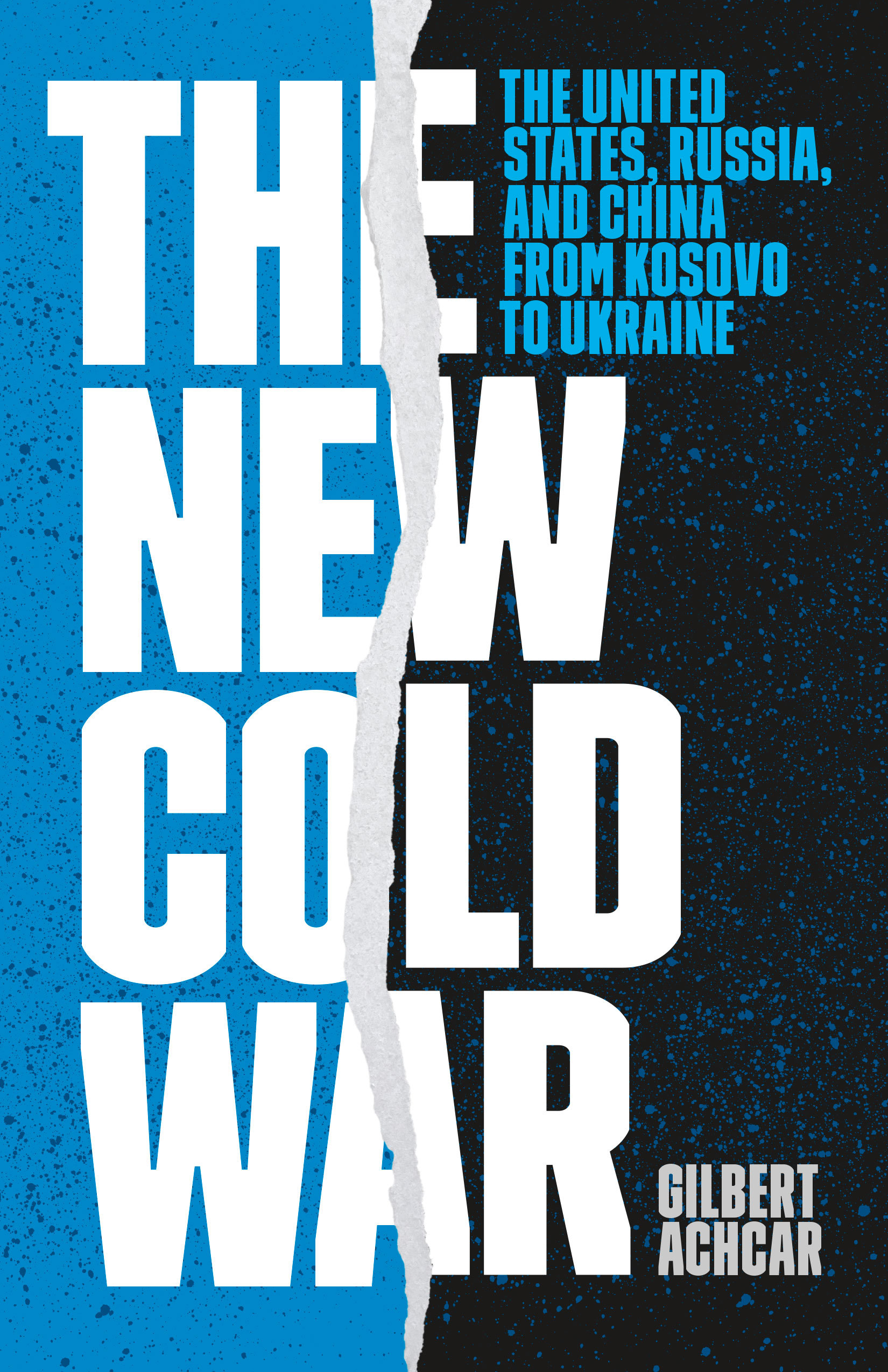 THE NEW COLD WAR
The United States, Russia, and China from Kosovo to Ukraine
Gilbert Achcar
Haymarket Books (April 2023)
Trade paper • ISBN-13: 9781642599107 • 5.5 in x 8.5 in • 350 pgs.
ABOUT THE BOOK:
It is paradoxically at the very moment when the New Cold War that has been ongoing since the turn of the century went dangerously hot over Ukraine that warnings about a new cold war multiplied in the media. This very fact is indicative of the confusion that has prevailed in the appraisal of international relations in the 21st century.
In the wake of the 1999 Kosovo war, a war that NATO waged in spite of Russia's and China's opposition, Gilbert Achcar, professor of international relation at SOAS, University of London, argued that the world entered a New Cold War. Characterized like the precedent by the sustenance of a permanent readiness to war on the part of the three main world powers: the United States, Russia and China, this New Cold War is the result of fatal choices made by Washington in the 1990s.
The rise of Vladimir Putin and his subsequent evolution towards increasing right-wing authoritarianism at home, Great-Russian nationalism in Russia's near abroad, and imperialist designs on the global stage are to a large extent a reaction to the ostracism imposed on Moscow by Washington acting in pursuance of its own imperialist and hegemonic designs. Those features of Putin's regime worsened with time, culminating in the foolhardy and murderous invasion of Ukraine.
How did the New Cold War gestate through the 1990s? How did relations between Moscow and the West evolve in parallel with the internal evolution of Russia's political regime under Putin? What kind of ambition manifested itself in the invasion of Ukraine? In what respect do Russia and China, and the social determinants of their respective foreign policies, differ, despite their proclaimed "eternal friendship"? What does the world look like after Ukraine and what are the contours of an alternative, more peaceful world? These are some of the questions addressed in this essential book by one of the most acute and seasoned analysts of international relations.
RIGHTS INFORMATION:
Languages & Territories Where Rights Have Been Sold:
Please contact subagents for the following languages and territories:
For all other languages/territories, please contact Roam Agency.